Meet Dr. Grazer
Beautify Enhance Renew
Meet Dr. Grazer
Jon M. Grazer, MD, MPH, FACS, is a board-certified plastic surgeon in Newport Beach who specializes in aesthetic plastic and reconstructive surgery. His clientele includes high-profile models and international celebrities who, by nature of their profession, are under the constant scrutiny of public criticism. The pressure that his clients faced from the public, celebrity or otherwise, was his motivation to also become an expert in skin health, in order to best treat the scope of his patient's needs. This dedication to detail has provided Dr. Grazer with a myriad of loyal and satisfied customers who praise his ability to achieve a natural appearance in his procedures.
For Dr. Grazer, plastic surgery is a family business; his father, Frederick M. Grazer, MD, FACS, paved the road for the rise of plastic surgery by popularizing the tummy tuck and introducing liposuction to the United States in 1982. Dr. Frederick Grazer has also written a significant amount of the modern literature on the tummy tuck procedure.
In addition to being a second-generation Newport Beach plastic surgeon, Dr. Grazer comes from an extensive genealogy of California physicians that spans four generations back.
With more than 6,000 hours of flight time logged since the age of thirteen, Dr. Grazer also works as an aviation medical examiner to provide Federal Aviation Administration (FAA) medical examinations to aspiring or renewing pilots. Since he has been flying on his own since he was sixteen years old, Dr. Grazer intimately understands the medical functions and requirements necessary for successful pilot operations.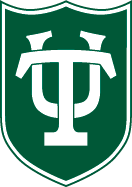 A deep curiosity and interest in science led Dr. Grazer to attend Tulane University in New Orleans, where he received both his Master of Public Health and Master of Science in Anatomy degrees. During this time, Dr. Grazer had the opportunity to work with Dr. Louis Ignarro, a Nobel Prize winner in Medicine, with whom he co-published a first-name paper.
After his graduate training, Dr. Grazer attended Louisiana State University School of Medicine in New Orleans, during which time he had the opportunity to conduct research at the Johnson Space Center in Houston, Texas. His medical, science and aviation background led him to be selected as a second-tier astronaut candidate.
After medical school graduation, Dr. Grazer did his general surgery training at Tulane University School of Medicine, a plastic surgery fellowship at Penn State University, and microsurgery training at the University of Pittsburgh.
In the past, Dr. Grazer has served as president of the Orange County Plastic Surgery Society and is currently an assistant clinical professor in the Department of Plastic Surgery at the University of California, Irvine. With a fervent belief in giving back, Dr. Grazer spends much of his free time traveling to underserved areas to perform surgery on children who may not otherwise have access to treatment.
His success with high-profile clients and his skill as a plastic surgeon have both led him to being featured on countless television and print media appearances, including Discovery Channel, MTV, Fox News, Fox Coast to Coast, NBC News, Düsseldorf Times, Fitness Magazine, Ladies Home Journal, San Francisco Chronicle, and Ellé.

Dr. Grazer has also published a chapter on liposuction techniques in "Plastic Surgery: Indication, Operations, and Outcomes," a multi-volume, international plastic surgery textbook. In addition, he has also authored an interactive CD on abdominoplasty, which aims to educate patients about the procedure prior to undergoing surgery.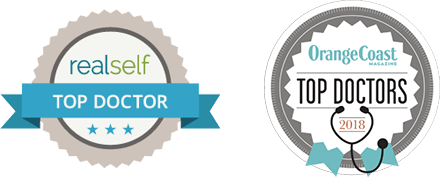 On Realself.com, a leading cosmetic surgery website, Dr. Grazer is featured as a top doctor for dermal fillers and Dysport®. Dr. Grazer's expertise in fillers has allowed him to teach for four international companies, additionally, he has given many international presentations.
Dr. Grazer's clientele comes from around the world for his expertise. He has also been named as one of the Top Doctors by the Orange County Medical Association every year since 2015.